Stand tall, Stand Out from the rest of the crowd
With more than 1.5 million non-profits working in America, making your non-profit stand out is very challenging.
The search engine-friendly practices used on the website make it a hit. We bake your website SEO-stuffings to ensure it delivers delightful outcomes.
Benefits of SEO services in New Jersey
Every brand has a story. To businesses, how convincingly your brand story is told, matters most. This makes people feel relatable, establishes a connection with the story, and acts following the brand's mission.
SEO is the best way to reach the target audience, connect, communicate and relate the brand story. We help you understand the key benefits of using the best SEO services in New Jersey. Have a look:
The most significant benefit SEO services offer the reach to the target audience. By working with a good SEO agency, you can reach as many people as possible looking for help and wishing to volunteer or donate. Optimum SEO practices can ensure you reach them and do the needful.
Getting your non-profit a credible and trustworthy name among non-profits, donors, and volunteers can help your non-profit get more donations and volunteers. If you wish to develop a rapport of credibility and trust, remember to division design as your trusted SEO agency in New Jersey.
An SEO agency can help attract more targeted traffic to the non-profit's website by targeting specific keywords and phrases relevant to its mission and goals.
division design can help your business improve the user experience of websites by optimizing their design and functionality so that they are easy to navigate, load quickly, and are accessible across various devices.
A search engine optimization agency can help a non-profit organization increase donations by improving its visibility and user experience.
SEO agencies can assist non-profit organizations in improving their brand awareness by optimizing their online presence, increasing their visibility, and establishing them as trustworthy and authoritative sources of information.
An SEO agency can provide quantifiable results for a non-profit organization by tracking website traffic, keyword rankings, and other metrics, giving valuable insights into the effectiveness of the SEO strategy.
SEO provides long-term benefits for non-profit organizations, as the effects of optimization can continue to be felt for months or even years after the initial investment, providing ongoing benefits for the organization's mission and goals.
Key elements of a good SEO agency for non-profits:
Every business is different, and so does the business goals. The company taking care of the SEO needs of a non-profit should consider this fact. It should develop a customized SEO strategy tailored to the specific goals and objectives of the non-profit organization. The strategy should consider the organization's mission, target audience, and unique value proposition.
results are important. The agency should be focused on achieving results for clients. It should have a track record of improving search engine rankings, increasing website traffic, and generating leads and conversions.
A good SEO agency should adhere to ethical and best practices in SEO, avoiding any black hat techniques that could harm the reputation or ranking of the non-profit organization.
Knowledge of Non-Profit Landscape:
A strong understanding of the non-profit landscape, including the unique challenges and opportunities non-profit organizations face, is important for an SEO agency working on their project. This can include knowledge of fundraising, donor engagement, and volunteer recruitment strategies.
The SEO agency should have a proven track record of success working with non-profit organizations, with case studies or testimonials demonstrating their ability to achieve results in the non-profit space.
A good SEO agency should provide continued support even after completing the initial SEO campaign. This could include ongoing monitoring and optimization and providing training and resources to the non-profit organization's team to ensure they can maintain and build upon the success of the SEO campaign.
How can an SEO agency for non-profits make an IMPACT?
An SEO agency for non-profits, like division design can make a significant impact by helping the organization improve its online presence, increase website traffic, and ultimately drive more donations, volunteers, and support for its cause. Here are some specific ways we can make an IMPACT.
An SEO agency's first step is to conduct a thorough SEO audit of the non-profit's website. This audit will help identify areas for improvement, such as website structure, keyword targeting, and technical SEO issues. We develop a comprehensive SEO strategy based on the audit findings that align with the non-profit's goals and objectives. The strategy will include tactics such as keyword research, on-page optimization, and technical SEO improvements.
Content Creation and Optimization

High-quality, relevant, and engaging content is crucial in improving website rankings and attracting more visitors to a non-profit's website. As a prominent SEO agency in New Jersey, we can help non-profits create and optimize content that is optimized for both search engines and human readers. This includes creating blog posts, landing pages, and other content that targets relevant keywords and topics.
Link Building and Outreach:

Link building is essential to any SEO strategy, and at division design can help non-profits build high-quality links from other websites. We can reach out to relevant websites and blogs to secure backlinks, improving the non-profit's search engine rankings and increasing its visibility online.
Division Design can help non-profits track and measure the effectiveness of their SEO efforts through analytics and reporting. We can set up tracking tools to monitor website traffic, user behavior, and other vital metrics. We use this data to identify improvement opportunities and demonstrate the impact of their SEO efforts over time. Regular reporting and analysis help ensure the non-profit's SEO strategy remains on track and aligned with its goals.
Our mission at Division Design is to help businesses grow their online presence. With years of expertise in web design, search engine optimization, digital design, and digital marketing, we are your one-stop shop. At Division Web Design, we understand your business needs and provide the tools you need to succeed in this ever-changing digital economy.
We have a simple, trusted process that takes just a few minutes. To be precise, four of them!
At Division Design, we have years of experience providing SEO services to non-profits. Our team of experts deeply understands the unique challenges faced by non-profits in the online space, and we know how to create effective strategies that deliver results. We have a proven track record of success, with many satisfied clients who have seen significant improvements in website traffic, search engine rankings, and overall online visibility.
We understand that every non-profit is different, with unique goals, audiences, and challenges. That's why we take a customized approach to SEO. We work closely with our clients to understand their needs and develop tailored strategies to achieve their objectives. Whether you need help with keyword research, on-page optimization, link building, or content creation, we have the expertise to create a plan that works for you.
Websites need to consider the user preferences about accessing internet. If it is more predominant on mobile, it should be mobile-friendly. Hence, the websites should adapt to different screen sizes and devices. At Division Design, we understand the importance of responsive design and build all our websites with this in mind. This ensures that your website is accessible and user-friendly for everyone, regardless of the device they are using to access it. Responsive design also has SEO benefits, as search engines prioritize mobile-friendly websites in their rankings.
We understand non-profits often have limited resources and may need in-house IT or web development staff. That's why we offer 24/7 support to our clients, ensuring that any issues or questions are addressed quickly and efficiently. Our team is always available to help you with any aspect of your SEO strategy or website, so you can focus on your mission and serving your community.
Ready to Grow Your Business?
Click the button below to get a free detailed proposal for your website.

Driving Digital Revenue For Our 1,020+ Satisfied Customers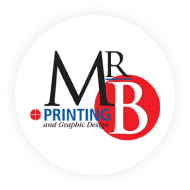 We've driven over
Leads for clients
Discover how we can help your business grow
Division Web Design did a terrific job for my website. They helped with every part of the process, including securing my domain address, server hosting, and web design. My colleagues and clients are very impressed by the website they built. They even showed me how to update my website on my own in the future. They were always responsive, courteous and enthusiastic, for a good price. I recommend them to anyone looking for web design or IT services.
Lawrence Architects
These guys are awesome. Your modern day young business owners, knowing exactly what's new and great in the market. They did an excellent job with our web design for Black Diamond billiards in Union,NJ. The owner sham is a very dedicated person, who will text call and even link up on a weekly basis to make sure all the content is up to date. There office is a hidden Gem in the heart of Rahway, stop by and you will see for yourself.
Black Diamond Billiards
Sham and his team created a sophisticated and "easy to navigate" website for my small business. In addition to being extremely efficient, they also made several revisions without making me feel like a nuisance. They helped bring my vision to life and they paid close attention to detail. Their rate is also very reasonable and they will help you out as much as they can. I would 10/10 recommend Division Web Design to anyone looking to build a awesome website with a great team to back you up.
Jasmine Camacho
Great web design and creative crew to help me rebrand my business. They pretty much went inside my head, took my visions, and made then a reality. Very great at communication as well. I was never left hanging at any point, every question was answered!
Jesse Speno
Professional and excellent service, the team here did a great job listening to what we wanted and needed, then taking the time to design and iterate on the project until we were happy. I plan on coming back to this team for numerous projects as they are a delight to work with!
Joey Arora
1.6 millions
Hours of Expertise
100+
Digital Marketing
Masters On Staff