Benefits of PPC Services In New Jersey
PPC services are beneficial to New Jersey businesses in the following ways:
Increased website traffic
PPC advertising campaigns can drive traffic to the business website. The PPC ads are visible on the top of the search engine result pages as sponsored. These ads are shown only to those who are interested in the same service. Hence, these ads can bring a lot of traffic to the website which ultimately can get converted and result in more sales.
Increased brand awareness
PPC ads helps businesses to boost the brand awareness. These businesses increase the visibility to the potential customers.
PPC ad campaigns helps the businesses by increasing sales. These ads can boost the leads quantity and can optimize the conversion.
PPC ad campaigns encourage people to take action like filling up the subscribers form or newsletter and improve the brand engagement and lead generation.
Elements of A Good PPC Campaign In New Jersey
A good PPC campaign has the following elements:
Keyword research is the most crucial aspect of effective PPC ad campaigns. It helps with identifying the search phrases or keywords that people search most on the search engines.
The ad copy of the campaign is essential to be good because it directly influence people to make a decision. It compels people to click on the ad and persuade them about the service or product.
Landing page is a crucial aspect of the PPC ad campaign as it is where the people are redirected once they click on the ad. The landing page should be relevant to the ad copy and provide a positive user experience.
Bidding strategy is crucial because it ensures how much you'll pay each time someone clicks on your ads. It is essential to set a bidding strategy to help you reach the target audience with spending within budget.
It essential to monitor and track the performance of PPC campaign to adjust the strategy to achieve the desired outcomes. It helps to ensure that the campaign is effective and result-driven.
Ready to Grow Your Business?
Click the button below to get a free detailed proposal for your website.

SEO vs PPC Services In New Jersey
PPC Advertising:
PPC advertising is a type of digital marketing in which marketers pay a fee each time someone clicks on their ad. PPC advertisements can appear on search engine results pages, social media platforms, and other websites that accept advertising. Let's delve deeper into the benefits and drawbacks of PPC advertising.
Pros of PPC Advertising:
Provides quick results:
One of the advantages of PPC advertising is that it can quickly generate visitors to your website. Ads might begin appearing on search engine results pages or social media platforms as soon as you build a campaign and launch them.
Targets specific audience:
You may tailor your ads to a specific audience with PPC advertising based on their demographics, location, interests, and search queries. You can reach potential clients who are actively looking for products or services similar to yours in this manner.
Offers measurable results:
Pay-per-click advertising gives you real-time statistics on how your ads are doing, how much you're spending per click, and how many conversions you're getting. You can monitor the effectiveness of your campaigns and make modifications to improve their performance.
Cons PPC Advertising:
Can be expensive:
PPC advertising can be expensive, especially for competitive keywords. To show your advertising at the top of the search results, you'll need to bid higher, which might quickly deplete your budget.
Requires ongoing management:
Running a successful PPC campaign requires constant monitoring and management. You'll need to adjust your bids, update your ad copy, and target new keywords regularly to stay competitive.
Search Engine Optimization:
Search engine optimization (SEO) is a digital marketing method that involves optimizing your website's content and structure to improve its visibility and ranking on search engine results pages (SERPs). SEO can be a powerful tool for driving organic traffic to your website. Let's take a closer look at the pros and cons of SEO.
Pros of SEO:
Cost-effective:
SEO is a cost-effective way to drive traffic to your website. Unlike PPC advertising, which requires you to pay for each click, SEO is free. You don't have to pay anything to rank higher in the search results.
Long-lasting results: SEO can provide long-lasting results. Once your website starts ranking high for a particular keyword, it's likely to stay there for a long time, even if you stop actively optimizing for it.
Builds brand credibility:
Ranking high in the search results can help build your brand credibility and establish your website as an authoritative source in your industry.
Cons of SEO:
Takes time to see results:
SEO is a long-term strategy that takes time to see results. It can take several months or even years to see your website rank high for competitive keywords.
Requires technical expertise:
SEO can be a complex and technical process that requires a certain level of expertise. If you don't have the technical knowledge or time to do it yourself, you'll need to hire an SEO professional or agency.
Both PPC advertising and SEO have their pros and cons. The choice between the two largely depends on your business goals, budget, and target audience. A combination of both can also be a viable option for many businesses, as they complement each other in driving traffic and conversions to your website.
The best way to decide whether PPC advertising or SEO is right for you is to consider your budget, your goals, and your timeline. If you need to see results quickly and you have a budget to spend, then PPC advertising may be a good option for you. If you are willing to invest the time and effort, then SEO may be a better option for you.
Ultimately, the best way to get the most out of your marketing efforts is to use a combination of PPC advertising and SEO. This will allow you to reach a wider audience and achieve your goals faster.
Driving Digital Revenue For Our 1,020+ Satisfied Customers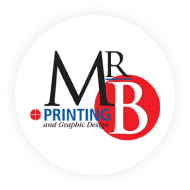 We've driven over
Leads for clients
Discover how we can help your business grow
Division Web Design did a terrific job for my website. They helped with every part of the process, including securing my domain address, server hosting, and web design. My colleagues and clients are very impressed by the website they built. They even showed me how to update my website on my own in the future. They were always responsive, courteous and enthusiastic, for a good price. I recommend them to anyone looking for web design or IT services.
Lawrence Architects
These guys are awesome. Your modern day young business owners, knowing exactly what's new and great in the market. They did an excellent job with our web design for Black Diamond billiards in Union,NJ. The owner sham is a very dedicated person, who will text call and even link up on a weekly basis to make sure all the content is up to date. There office is a hidden Gem in the heart of Rahway, stop by and you will see for yourself.
Black Diamond Billiards
Sham and his team created a sophisticated and "easy to navigate" website for my small business. In addition to being extremely efficient, they also made several revisions without making me feel like a nuisance. They helped bring my vision to life and they paid close attention to detail. Their rate is also very reasonable and they will help you out as much as they can. I would 10/10 recommend Division Web Design to anyone looking to build a awesome website with a great team to back you up.
Jasmine Camacho
Great web design and creative crew to help me rebrand my business. They pretty much went inside my head, took my visions, and made then a reality. Very great at communication as well. I was never left hanging at any point, every question was answered!
Jesse Speno
Professional and excellent service, the team here did a great job listening to what we wanted and needed, then taking the time to design and iterate on the project until we were happy. I plan on coming back to this team for numerous projects as they are a delight to work with!
Joey Arora
1.6 millions
Hours of Expertise
100+
Digital Marketing
Masters On Staff