Turn more visitors into leads with Division
The role of an architect in shaping society is very crucial. The designs and creations by an architect can improve our overall QoL by ensuring us an aesthetically pleasing, sage, and functional structure. The contribution of an architect in building communities and the nation is commendable, as the construction industry is a significant contributor to the economic growth of any society. 
Despite having a great website and excellent services, architects need help to reach a wider audience and rank well on the search engine result pages (SERPs) to ensure greater visibility and personal branding. If your website isn't visible to the audience, it may harm your business by low revenue.
We comprehend this issue entirely and offer SEO solutions to help them earn significant clients via website traffic. We help architects improve their website's ranking and reach a broader target audience. We help them boost their website's visibility and attract more potential clients. 
Don't allow the challenges of search engines to hold you back. We can ensure you gain a lot more traffic with our comprehensive SEO services to rank on top of the search engine result pages but stay there for a long time. Contact us to learn more about the SEO services we offer and how to grow your architectural business. 
We don't want to tell you about the work we do, we want to SHOW you.
We've Built Over
Websites
In a variety of industries
SEO best practices for Architect services
If you are planning to craft an insightful, data-driven SEO strategy with your in-house team or wish to go along with an outside digital marketing agency to handle your website's SEO, make sure that the best SEO practices are followed according to the industry standards.
Right Assessment is Important:

The website architecture makes it challenging for search engine crawlers to index your pages if the web design is outdated or not user-friendly. If the website pages are not optimized regularly, the same issue arises. In such cases, it is important to consider a redesign.
A website gives you a chance to attract more customers at the first impression. Don't waste it by not having an optimized and standard website. Attract, appeal, and engage with as many potential customers as possible by hiring us as your SEO specialists. We take care of every facet of your website and ensure it stays relevant easy-to-navigate, user-friendly, and responsive website.
Relevant & Fresh Content:

If you maintain a website, ensure that you tick all your content blocks right. The content makes the website hit or flop. The website may rank well and attract more web traffic if the user finds it useful. If not, it won't. It is important to go through the web pages of your architect's website and make it more relevant to the readers.
Small changes can make a significant impact. You can make the content more valuable to the reader and get more traffic to your website. The changes can trigger the search engine crawlers to revisit the site and do the needful.
Optimize the content outside the body copy:

Undoubtedly the body copy of the webpages is the most important, but ensure that the content outside the body copy is also optimized. This content is majorly the titles and headers. This is relatively easy to avoid the keywords unnecessarily and make the content valuable and meaningful.
This is what 'keyword stuffing' is all about. This keyword stuffing may harm the SEO process. This is why it is important to consider the reader while writing the content for the website and avoid unnecessary keyword stuffing.
Meaningful Information and Value-added services:
Have you ever considered what your users want from your architect's website? What do they seek to get from it? Can you make some meaningful and value-adding content in PDF format and make it freely available for the readers to download and use?
This can be a game-changer strategy for you to generate quality leads with the help of some strategic email-gating practices.
Omnipresence is important:

The number of social media users in the world is increasing. With  4.62 billion users in Jan 2022, social media is becoming the most prominent virtual marketplace to sell anything. The business pages on social media platforms like Facebook, Twitter, or Instagram can ensure maximum user reach with consistent branding practices.
The vast number of potential buyers compels businesses to ensure a virtual presence on the leading social media platforms. When the user finds a company/brand/individual account on every platform, he finds it more trustworthy. This can help you become omnipresent in every virtual place to engage with potential buyers and earn more revenue.
Link Juice: still relevant

Having internal links across your website copy is important to ensure a high link juice score. Linking to other web pages is equally essential SEO practice. These links help search engine crawlers navigate your website pages quickly and increase the chances of retaining a visitor and continuing to browse other pages.
PPC Campaigns: Crucial to the success

Are you willing to have better brand awareness? Are you seeking new clients? Are you looking forward to making some roads into the market of high profits? If yes, PPC campaigns are the answer you seek. PPC ads help you get visitors to a specific page and ask them to perform an action that can generate more sales.
Although PPC differs from SEO, you must understand that the best SEO strategies take weeks or months to showcase meaningful results. PPC ads ensure instant results, and you can use them to lure more traffic to your website and fetch significant results.
Ready to Grow Your Business?
Click the button below to get a free detailed proposal for your website.

How can the division help with the best SEO practices to architect websites?
Search Engines have some algorithms (specific rules) that every website needs to follow to ensure high ranks on the search engine result pages (SERPs). This can produce high-performing outcomes for businesses. Call us now to schedule a free consultation and get the desired outcomes.
We use our expertise in the SEO game to bring a smile to your face with delightful results. Call us now to optimize the outcomes.
Driving Digital Revenue For Our 1,020+ Satisfied Customers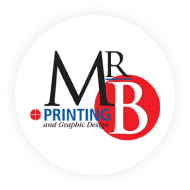 We've driven over
Leads for clients
Discover how we can help your business grow
Division Web Design did a terrific job for my website. They helped with every part of the process, including securing my domain address, server hosting, and web design. My colleagues and clients are very impressed by the website they built. They even showed me how to update my website on my own in the future. They were always responsive, courteous and enthusiastic, for a good price. I recommend them to anyone looking for web design or IT services.
Lawrence Architects
These guys are awesome. Your modern day young business owners, knowing exactly what's new and great in the market. They did an excellent job with our web design for Black Diamond billiards in Union,NJ. The owner sham is a very dedicated person, who will text call and even link up on a weekly basis to make sure all the content is up to date. There office is a hidden Gem in the heart of Rahway, stop by and you will see for yourself.
Black Diamond Billiards
Sham and his team created a sophisticated and "easy to navigate" website for my small business. In addition to being extremely efficient, they also made several revisions without making me feel like a nuisance. They helped bring my vision to life and they paid close attention to detail. Their rate is also very reasonable and they will help you out as much as they can. I would 10/10 recommend Division Web Design to anyone looking to build a awesome website with a great team to back you up.
Jasmine Camacho
Great web design and creative crew to help me rebrand my business. They pretty much went inside my head, took my visions, and made then a reality. Very great at communication as well. I was never left hanging at any point, every question was answered!
Jesse Speno
Professional and excellent service, the team here did a great job listening to what we wanted and needed, then taking the time to design and iterate on the project until we were happy. I plan on coming back to this team for numerous projects as they are a delight to work with!
Joey Arora
1.6 millions
Hours of Expertise
100+
Digital Marketing
Masters On Staff