What is Web Design & Development?
Web design and development are two closely related but distinct disciplines.
Web design is creating aesthetics and visual look & feel of a website, whereas
Web development is building the functionality of the website.
Elements of Web Design Company In New Jersey
Web design comprises of multiple elements that includes:
The layout of a website is its overall structure and organization. A good layout is essential for the users to find the information they are looking for.
Color can be used to create a mood or atmosphere for a website. It can also be used to highlight important information or to create visual interest.
The typography of a website refers to the fonts and font sizes used. The right typography can make a website more readable and visually appealing.
Images can be used to break up text, add visual interest, and tell a story. When choosing images, it is important to select high-quality images that are relevant to the content of the website.
Process of Web Design Company In New Jersey
The process of web design & development typically follows these steps:
Planning
Planning a website following the business goals, target audience and buyer persona is very crucial. The first step in web development is to plan the website. This includes determining the purpose of the website, the target audience, and the content that will be included.
Design
Design includes creating wireframes, mock-ups, and prototypes. This is the second phase of web design process after planning the website design.
Coding
Once the design is complete, the next step is to code the website. This involves writing the HTML, CSS, and JavaScript that will make the website function.
Testing
Once the website is coded, it needs to be tested to make sure that it works properly. This includes testing the functionality of the website, as well as the design and layout.
Launch
This is the last step of web design process. The website is thoroughly checked and tested for potential bugs and launched for general use.
This is a personalized web design service that is tailored to meet the unique needs of a specific business or individual. The design is created from scratch and is based on the specific goals, branding, and user experience requirements of the client.
Template-based web design
This type of web design service uses pre-designed templates that can be customized with the client's branding, color scheme, and content. Template-based designs are usually faster and more affordable than custom designs, but they may not be as unique or tailored to the client's needs.
This is a type of web design that focuses on creating a website that can be viewed on different devices, including desktops, tablets, and smartphones. Responsive web design ensures that the website is optimized for different screen sizes, and provides a seamless user experience across devices.
This type of web design service focuses on creating an online store that is easy to navigate, visually appealing, and optimized for sales. E-commerce web design services often include features such as product catalogues, shopping carts, payment processing, and order management.
A landing page is a specific page on a website that is designed to convert visitors into leads or customers. Landing page design services focus on creating a visually appealing and compelling page that encourages visitors to take a specific action, such as filling out a form or making a purchase.
User experience (UX) design
UX design services focus on creating a website that is easy to use, intuitive, and provides a positive user experience. This type of web design service may include user research, user interface (UI) design, usability testing, and user feedback analysis.
Website Redesign In New Jersey
Website redesign services focus on updating and modernizing an existing website to improve its visual appeal, functionality, and user experience. Website redesigns may also include updating the website's branding, content, and search engine optimization (SEO) to improve its visibility and conversion rates.
Ready to Grow Your Business?
Click the button below to get a free detailed proposal for your website.

Why Choose Us For Web Design services In New Jersey?
Division Web Design is the best and leading web design company in New Jersey and nearby areas. It helps the users connect with the users and deliver the outcomes to ensure that the optimum user experience is delivered.
Hiring Division Web Design can be beneficial for your business. Read more to know how:
We are a team of professional experts to deliver web solutions to conquer the competition. Having a professional team helps to abide by the core business values and deliver outcomes to the businesses.
Division Web Design has a team of experienced designers and developers who have worked on a wide range of web design and development projects. They have a strong portfolio of past work that demonstrates their expertise and capabilities.
Division Web Design offers customized web design and development solutions that are tailored to meet the unique needs of each client. They take the time to understand their client's goals and objectives and work closely with them throughout the design and development process.
Division Web Design places a strong emphasis on communication and collaboration with its clients. They provide regular updates on the progress of the project and seek feedback and input from their clients throughout the process.
Division Web Design specializes in responsive web design, which ensures that websites look and function optimally on all devices, including desktops, tablets, and smartphones.
Division Web Design offers SEO services that help clients optimize their websites for search engines, which can improve their online visibility and attract more visitors.
Driving Digital Revenue For Our 1,020+ Satisfied Customers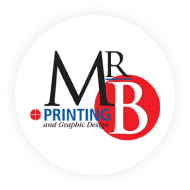 We've driven over
Leads for clients
Discover how we can help your business grow
Division Web Design did a terrific job for my website. They helped with every part of the process, including securing my domain address, server hosting, and web design. My colleagues and clients are very impressed by the website they built. They even showed me how to update my website on my own in the future. They were always responsive, courteous and enthusiastic, for a good price. I recommend them to anyone looking for web design or IT services.
Lawrence Architects
These guys are awesome. Your modern day young business owners, knowing exactly what's new and great in the market. They did an excellent job with our web design for Black Diamond billiards in Union,NJ. The owner sham is a very dedicated person, who will text call and even link up on a weekly basis to make sure all the content is up to date. There office is a hidden Gem in the heart of Rahway, stop by and you will see for yourself.
Black Diamond Billiards
Sham and his team created a sophisticated and "easy to navigate" website for my small business. In addition to being extremely efficient, they also made several revisions without making me feel like a nuisance. They helped bring my vision to life and they paid close attention to detail. Their rate is also very reasonable and they will help you out as much as they can. I would 10/10 recommend Division Web Design to anyone looking to build a awesome website with a great team to back you up.
Jasmine Camacho
Great web design and creative crew to help me rebrand my business. They pretty much went inside my head, took my visions, and made then a reality. Very great at communication as well. I was never left hanging at any point, every question was answered!
Jesse Speno
Professional and excellent service, the team here did a great job listening to what we wanted and needed, then taking the time to design and iterate on the project until we were happy. I plan on coming back to this team for numerous projects as they are a delight to work with!
Joey Arora
1.6 millions
Hours of Expertise
100+
Digital Marketing
Masters On Staff