I'm Interested In
Web Design

Services
Result-Driven Web Design Company in Morristown
Every business has a relatable brand story that can resonate with the clients. A successful brand means a successful campaign that connects well with the target audience. if you think your brand has the story, we have the voice.
Let's amplify your brand story to reach, connect and convert your target audience into brand-loyal customers.
Morristown Web Design Services
Designing responsive and friendly websites for Morristown businesses.

We build stunning websites for businesses in Morristown. We help you convey the right message to the right audience, at the right time, and at the right place.
Division Design is a dedicated team of professional designers who can add value to your vision and help you generate leads and convert them. We deliver high-performing websites that are user-friendly, easy to navigate, and use. Let's maximize your reach, enhance your web traffic and generate high-quality leads.
Custom Web Design & Development
Businesses have varying needs and need a robust online presence. As a premier web design company in Morristown, we deliver custom web design and development services.
Let's create a website that is customized to your particular business needs and goals. We deliver a visually appealing, easy-to-navigate, and optimized website.
Let's conquer the competition and deliver the ultimate user experience with our custom web design & development services.
E-Commerce Web Design & Development
We offer high-quality e-commerce web design and development services. We build visually appealing, user-friendly websites that drive sales and enhance customer experiences.
We comprehend the significance of a well-designed customized e-commerce website. We build custom web solutions tailored to the different needs of each client. We are skilled web experts to help you achieve your business goals.
In case of any queries, feel free to call us to learn more about our e-commerce web design and development services.
Responsive Website Design
Are you looking forward to reach a wider audience and convert them in brand loyal customers? if yes, connect with the best in the business like division design.
We design responsive websites that can perform well across the screen sizes and gadgets. We deliver optimal user experience for the target audience and achieve the goals of high conversion and retention rates.
If you are upto designing a new business website for your responsive website, feel free to connect division design today.
Website Redesign & Revamp
Do you struggle with low traction and traffic on your website? poor website design can be the reason for this.
Division Design can help you in this case. As a prominent website redesign and revamp service provider in Morristown, we assist businesses boost their online presence. We audit your current website and create a custom redesign to improve the user experience, enhance the conversion rate and attract more traffic and leads.
Website Maintenance & Updates
Websites need maintenance to perform well. We provide web maintenance support to businesses of all sizes in Morristown. Our team of experts can make sure that your website is well-maintained and updated to beat the heat of stiff competition.
We help your website with fixing broken links, updating the content, and optimizing it for search engines. Don't let your digital presence become outdated. Contact us today to keep your website performing well and help you achieve your business goals.
Vocal for Local: Support local businesses in Morristown
Division Design has partnered with numerous local businesses in Morristown to help them grow. We've helped implement campaigns like SEO, and PPC, and also revamped or designed a fully functional & responsive website.
Division Design Morristown
Morristown Favors Division Design as Top Web Design Company: Know Why
A normal website, in today's times of rapidly changing business needs, isn't enough to achieve significant web traction and drive web traffic. You need an appealing, pleasing, and informative website to help you grow in terms of web traffic, leads, and conversions.
A website is the foundation of your online presence. It is important to have a visually appealing, impressive, and resonating website. At division design, we have a track record of boosting your rankings in the SERPs, increasing your online visibility, and converting visitors into buying customers.
If you are someone looking forward to building a website that can resonate with your user and get more clicks, conversions, and sales, contact us immediately.
01
Crystal Clear Communication
Clear communication is one of the core values we abide by. At Division Design, we comprehend the significance of clear communication with customers. We communicate with the clients directly for at every step of the project to update them. We conduct regular calls and meetings to discuss the project needs across the process. For your convenience, we hold our meetings via video conferencing.
02
Customer-Centric Process
Customer is the king. We keep customers at the core of everything. We assign a dedicated project manager to collaborate with the client, review the process, set practical expectations and answer all the queries customer may have to ensure that the customer is regularly updated about the project. We at division design keep the customer in loop at every step.
We deliver you a website that is fully optimized for search engines. We keep the best SEO practices in mind while developing your website. We create a website that conveys your brand message with all the essential information on the product offerings, services, and company. We ensure your website generates leads with the help of conversion-optimized website design and ultimate user experience that leads your visitors to take an action.
04
Mobile-Friendly Websites
Mobile searches account for more than 63 percent of online searches in the US. As a business, you tend to adapt to the changing buyer's behavior and Google's mobile-first algorithm update. We ensure that your website is appealing and properly functioning great on all types and sizes of gadgets. We deliver mobile-friendly, responsive web design that includes compelling call-to-action buttons to help users find the information they seek and convert them into brand loyal customers.
We don't want to tell you about the work we do, we want to SHOW you.
We've Built Over
Websites
In a variety of industries
Why Web Design Matter To Your Morristown Business?
The following are some of the advantages that come with professional Morristown web design:
1. Improved User Experience (UX)
It is very important to keep the user experience great. With shrinking online attention and fierce competition, a well-designed website with easy navigation, intuitive design, and a clear layout can help keep visitors engaged. This can enhance the retention rate with a significant decrease in the bounce rate with ultimately, more conversions.
2. Boost Your Online Credibility
A website is the first point of contact between the website and the target audience. hence, a well-designed website can help establish credibility and trust in the business. A well-designed website with a clear layout and eye-popping design can drive traffic to the website whereas a poorly designed website can drive them away and damage the online reputation.
3. Better SEO and Increased Online Visibility
A website with an aesthetically pleasing design can improve its ranking on search engine result pages. Search engines (like Google) give priority and importance to websites with clean codes, and mobile-optimized websites with fast load times. By considering these points in the website design process, you can increase your online visibility and attract more organic traffic, and finally can improve the search engine rankings.
4. Higher Conversion Rates
Finally, a well-designed website can lead to higher conversion rates. By making it easy for visitors to find the information they need and take action, such as filling out a form or making a purchase, you can improve your conversion rates and drive more revenue for your Morristown business.
A website with good design converts easily. By making it easy for the visitors to find the relevant content they seek, you increase the chances of more sign-ups for the newsletters, filling out the form, and making a purchase. This leads to enhanced conversion rates and drives more revenue for your Morristown business.
Launch Your Website with Our Professional Morristown Web Design Team
Would you like to know more about our Morristown web design services? We can help you create a customized website that will take your business to the next level.
To speak with an experienced strategist about your business, give a call at 732-943-1010 or contact us online.
We look forward to hearing from you.
Driving Digital Revenue For Our 1,020+ Satisfied Customers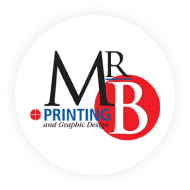 We've driven over
Leads for clients
Discover how we can help your business grow
Division Web Design did a terrific job for my website. They helped with every part of the process, including securing my domain address, server hosting, and web design. My colleagues and clients are very impressed by the website they built. They even showed me how to update my website on my own in the future. They were always responsive, courteous and enthusiastic, for a good price. I recommend them to anyone looking for web design or IT services.
Lawrence Architects
These guys are awesome. Your modern day young business owners, knowing exactly what's new and great in the market. They did an excellent job with our web design for Black Diamond billiards in Union,NJ. The owner sham is a very dedicated person, who will text call and even link up on a weekly basis to make sure all the content is up to date. There office is a hidden Gem in the heart of Rahway, stop by and you will see for yourself.
Black Diamond Billiards
Sham and his team created a sophisticated and "easy to navigate" website for my small business. In addition to being extremely efficient, they also made several revisions without making me feel like a nuisance. They helped bring my vision to life and they paid close attention to detail. Their rate is also very reasonable and they will help you out as much as they can. I would 10/10 recommend Division Web Design to anyone looking to build a awesome website with a great team to back you up.
Jasmine Camacho
Great web design and creative crew to help me rebrand my business. They pretty much went inside my head, took my visions, and made then a reality. Very great at communication as well. I was never left hanging at any point, every question was answered!
Jesse Speno
Professional and excellent service, the team here did a great job listening to what we wanted and needed, then taking the time to design and iterate on the project until we were happy. I plan on coming back to this team for numerous projects as they are a delight to work with!
Joey Arora
1.6 millions
Hours of Expertise
100+
Digital Marketing
Masters On Staff