I'm Interested In
Web Design

Services
Result-Driven Web Design Company in Newark
Your business website acts as your digital presence. Make every click and every visitor count and consider 'em as a potential lead. We help businesses run seamlessly with a premium web design company in Newark to achieve results, seamlessly.
Newark Web Design Services
We design, develop and monitor performing websites with aspiring businesses.

Are you looking forward to a website that can get your brand voice heard by your target audience? If yes, you're in luck. We can help you achieve your business goals with a website that can act as your virtual yet omnipresent website that attracts, impress, and convert leads into brand-loyal customers.
We offer comprehensive web design & development services across the following niches:
Custom Web Design & Development
We listen to your brand story and craft a website that replicates the same in compliance with the best web design and search engines' algorithms. Our websites not just impress with eye-popping layout engages with the web copy, and compel the user to take action but rank high and stay on the top for a long.
We comprehend that every business is unique, with different virtues. We build a website that suits your business, understands the changing and evolving market needs, outsmarts the competition, and makes a mark of its own in the niche you operate to help you achieve the business goals.
E-Commerce Web Design & Development
We help e-commerce companies to reach out to a broader audience, convey the message and appeal to them to buy the benefits they offer. We help businesses of different industry verticals with our user-friendly, engaging, and visually appealing websites, which are easy to use. Our e-commerce websites are search engine friendly and easily found on the top ranks to cater to the needs of businesses and potential buyers.
Responsive Website Design
Mobile phones have emerged as the biggest weapon in pursuit of blurring the line between the digital and physical worlds. Mobiles are the most used device in America, so making the website mobile-friendly becomes crucial. This way, you can ensure that the user gets a seamless experience. Our QA team of professional experts can use the web standards to ensure that your website performs equally well on mobiles, iPads, tablets, and desktop computers.
Website Redesign & Revamp
Businesses need to update their websites regularly to stay relevant to the user. One must regularly revamp and redesign websites to meet today's business needs. Our team of experts assesses, evaluates the needs, and provides a one-stop solution to improve your business website with navigation fixes. These responsive and SEO-friendly websites are lightning-fast and fully optimized.
Website Maintenance & Updates
Websites need regular maintenance and updates. It helps the websites to perform well for a long time. In the capacity of a prominent website design company in Newark, we ensure that your website performs well with the help of updated software and plugins and the content is relevant to the user at regular intervals. We ensure that your website is free from bugs, technical glitches, and potential threats (if any).
Keeping the local in focus with Division Design
Division Design has helped multiple local businesses in Newark. With exemplary support and help, these businesses are flourishing now. We support the locals and shout out loud. We support the Vocal for Local campaign wholeheartedly. As a digital marketing agency, we help businesses achieve their business goals.
We ran campaigns for local businesses for SEO and PPC services and revamped their businesses with a feature-filled and lightning-fast website.
Division Design is a trusted web design company in Newark

If you need help with a creative design for your website, You can rely on a top-notch Newark web design company to handle it. Instead of spending time and effort redesigning your website, focus on managing your business.
Division Design is an excellent option for your web design needs in Newark due to its extensive experience and proficiency in web design and development. They excel in crafting tailored, visually appealing designs, making them a practical choice.
Rest assured; Division Design is the ideal fit for you.
01
Honesty & Accountability
At Division Design, we consider honesty and accountability as essential elements for project success. We strive to deliver our clients precise and reliable information. While every project may face restrictions, we remain transparent about our capabilities. As an organization, we recognize that website development signifies a substantial investment. Thus, we ensure that our clients fully know what they can expect for the amount they spend.
02
Custom and Responsive
Design Solutions
We comprehend the fact that every business is different. Hence, we invest time in understanding your business, target audience, and objectives. Our design team will collaborate with you to deliver an exclusive design that represents your brand and fulfills your requirements. As more people use mobile devices to access the internet, optimizing your website for mobile is important. Be assured that our team will ensure that your website looks remarkable on any device and offers easy to navigate website.
03
Result Driven Approach
In the capacity of a web design company in Newark, Division Design is committed to providing tangible outcomes. Our team of skilled designers and developers has a keen understanding of the factors that drive website performance, such as conversion and return on investment. We consider each client's needs and objectives and create tailored web designs for their target audience.
04
Experienced Team
of Expert
A skilled web design company can achieve the best results for your website. The experienced designers at Division Design can assist you in creating a customized, need-based website. Our skilled designers can ensure you the website that you always envisioned. Let team division design create a website that can ensure you more customers.
We don't want to tell you about the work we do, we want to SHOW you.
We've Built Over
Websites
In a variety of industries
Why web design matter to your Newark business?

As a prominent web design company in Newark, we have helped businesses grow exponentially. Some of the benefits are highlighted below for the businesses to understand how we can help them grow:
1. Ensures a high return on investment
Many businesses often undervalue web design's return on investment (ROI). Whether making a minor update or completely redesigning your website, investing in its design will produce significant outcomes. Putting your money into user experience (UX) is an intelligent investment since every dollar spent on it pays off. This is particularly important for businesses with higher prices than their competitors since having a website that supports those prices is crucial. Surprisingly, most consumers are willing to pay more for a better online experience, even if it means a higher price tag. Offering greater convenience means that, despite your higher prices, consumers are more likely to choose you over your competitors.
2. Increase conversions by minimizing bounce rates
After experiencing a negative or substandard user experience, most customers tend to switch to a competing business. Therefore, it is crucial to build a website that is user-friendly and secure. Losing potential or existing clients is not desirable, right? By perusing our portfolio of Newark web design samples, you can witness the significant impact that website design can have on your business. Division Design's collaboration resulted in a decrease in their bounce rates.
3. Enhances your search engine optimization
Search engine optimization (SEO) is very significant in web design. SEO comprises various strategies that can improve the organic rank of your website and all its associated pages for a specific keyword in search engine results. As a web design company in Newark, we recognize the value of optimizing SEO. Therefore, our proficient team members have earned the trust of our satisfied clients, resulting in an excellent client retention rate.
4. Delivers an enhanced mobile experience
Nowadays, mobile devices are important for individuals to use the internet. Mobile devices, in current times, are driving a significant proportion of web traffic on the internet. Consequently, websites highlighting the significance of being mobile-friendly are rewarded with a higher ranking on Google's search engines. Additionally, conversions can be enhanced by creating a user-friendly and easy-to-navigate website.
Launch your website with our professional Newark web design team
Are you interested to achieve significant outcomes with the help of an experienced web design company in Newark? We craft customized websites to scale your business to the next level. We help businesses launch their website with professional teams to achieve success.
If you wish to discuss your business needs with a seasoned strategist, call us at 732-943-1010 or online.
We are looking forward to hearing from you.
Driving Digital Revenue For Our 1,020+ Satisfied Customers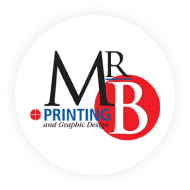 We've driven over
Leads for clients
Discover how we can help your business grow
Division Web Design did a terrific job for my website. They helped with every part of the process, including securing my domain address, server hosting, and web design. My colleagues and clients are very impressed by the website they built. They even showed me how to update my website on my own in the future. They were always responsive, courteous and enthusiastic, for a good price. I recommend them to anyone looking for web design or IT services.
Lawrence Architects
These guys are awesome. Your modern day young business owners, knowing exactly what's new and great in the market. They did an excellent job with our web design for Black Diamond billiards in Union,NJ. The owner sham is a very dedicated person, who will text call and even link up on a weekly basis to make sure all the content is up to date. There office is a hidden Gem in the heart of Rahway, stop by and you will see for yourself.
Black Diamond Billiards
Sham and his team created a sophisticated and "easy to navigate" website for my small business. In addition to being extremely efficient, they also made several revisions without making me feel like a nuisance. They helped bring my vision to life and they paid close attention to detail. Their rate is also very reasonable and they will help you out as much as they can. I would 10/10 recommend Division Web Design to anyone looking to build a awesome website with a great team to back you up.
Jasmine Camacho
Great web design and creative crew to help me rebrand my business. They pretty much went inside my head, took my visions, and made then a reality. Very great at communication as well. I was never left hanging at any point, every question was answered!
Jesse Speno
Professional and excellent service, the team here did a great job listening to what we wanted and needed, then taking the time to design and iterate on the project until we were happy. I plan on coming back to this team for numerous projects as they are a delight to work with!
Joey Arora
1.6 millions
Hours of Expertise
100+
Digital Marketing
Masters On Staff