I'm Interested In
Web Design

Services
Result-Driven Web Design Company in Princeton
A professional business website is your business identity. The aesthetics, content quality, CTAs, layout, and SEO practices make sure that the customer is attracted, engaged, and well-connected with the brand story, which ultimately leads to conversion. Our web design company ensures you tangible outcomes.
Princeton Web Design Services
Designing responsive and friendly websites for Princeton businesses.

The Division Design team offers a complete solution to your website design, development, maintenance, and marketing needs. This makes it easier for you to achieve your company's goals and to demonstrate your impact on the bottom line. Using our expertise, we can help you create a fully functional digital asset for your business in the following areas.
Custom Web Design & Development
Creating websites that fit your brand and work for search engines is what we do best. As part of our website design and development services, our experts will work closely with you to understand your vision and create a website that effectively communicates your message and reflects your brand. You can count on our team to provide you with the skills and expertise to design a new website from scratch.
E-Commerce Web Design & Development
With our e-commerce websites, we help businesses of all sizes grow & succeed online. Our e-commerce websites are designed to be user-friendly, easy to use, & visually appealing. In addition to providing responsive websites, we also optimize them for search engines by using the latest technologies & design trends. Every business is different, & we do our best to understand what you want to accomplish.
Responsive Website Design
With the increasing use of mobile devices, it's essential that your website is easily accessible and navigable on smartphones, tablets, and other devices. Division specializes in responsive web design and understands the need to create a seamless user experience for your customers. Our QA team follow latest web standards to ensure that your website works great on desktop computers, laptops, tablets, and smartphones.
Website Redesign & Revamp
Meeting the demands of today's digital world requires businesses to revamp their websites regularly. Modern technology & user demand has made it essential for your website to be up-to-date. Our experts will provide a complete solution to improve your website, including navigation improvements, responsive and SEO-friendly design, and optimization for mobile & speed.
Website Maintenance & Updates
Keeping your website up to date & running smoothly is crucial to keeping it relevant to your audience. We provide comprehensive website maintenance & updates to keep your website up-to-date & in excellent working condition. In addition, we make sure the website's software & plugins are up-to-date, and the content is accurate as well as timely. We will keep the website free from technical glitches, if any.
Keeping the local in focus with Division Design
Division Design has partnered with numerous local businesses in Princeton to help them grow by offering premier web design solutions. We've helped implement campaigns like SEO, PPC, and also revamped or designed a fully functional & responsive website, and beyond.
Division Design Princeton
Division Design is a Trusted Web Design Company in Princeton
Getting a creative design for your website can be a challenging task. The good news is you don't have to worry about fixing it yourself if you can rely on a premier Princeton web design company. Rather than focus on redeveloping your website, you should focus on running your business.
Division Design may be a suitable choice for a web design company in Princeton for many reasons. Their experience and expertise in web design and development, coupled with their ability to create custom and attractive designs, are contributing factors.
Are you still wondering why Division Design is the right choice for you?
01
Custom and Responsive
Design Solutions
Because we understand that every business is unique, we spend time learning about your business, your audience, & your goals. With the help of our design team, we will create a custom design that reflects your business' brand & meets your needs. Furthermore, the number of people accessing the internet on mobile devices is growing, so making your website mobile-friendly is essential. You can trust our team to make sure that your website looks great on any device & is easy to navigate.
02
Experienced Team
of Expert
Hiring a web design company with expertise will result in the best results for your website. We at Division Design have experienced designers who will help you create a custom website. A team of skilled designers can create the website you've always dreamed of. Let our team design a website that helps you reach more customers.
03
Honesty & Accountability
At Division Design, we believe that honesty and accountability are essential to ensuring the success of a project. We make every effort to provide accurate and reliable information to our clients. Every project is subject to potential limitations and we are committed to being upfront about our capabilities. As a company, we acknowledge that building a website represents a significant investment, and we strive to make sure our clients know what they are getting for their money.
04
Result Driven Approach
As a Morristown web design firm, Division Design is dedicated to delivering results-driven solutions. In addition to looking great, our experienced designers and developers know what it takes to make a website perform well in terms of conversion and return on investment. By understanding the unique needs and goals of each client, we create custom web designs that are tailored to their specific audience.
We don't want to tell you about the work we do, we want to SHOW you.
We've Built Over
Websites
In a variety of industries
Why Web Design Matter to Your Princeton Business?
The following are some of the advantages that come with professional Princeton web design company:
1. Ensures a High Return On Investment
Many companies underestimate web design's return on investment (ROI). When you invest in the design of your website, whether it is a complete redesign or a minor update, you will see substantial results. Investing in user experience (UX) pays off for every dollar you spend. Having a website that supports your higher prices is important if you are a business with higher prices than your competitors. Is that possible? Most consumers will pay more for a better online experience in exchange for a higher price. Even though your services are more expensive, consumers are more likely to prefer you over your competitors because you offer more convenience.
2. Increase Conversions By Minimizing Bounce Rates
The majority of consumers turn to a competitor after a negative or poor user experience. In light of that, it's important to create a website that's easy to navigate and secure. Losing potential or existing customers is not a good idea, is it? Look at the Princeton web design examples in our portfolio to see how valuable website design can be for your business. They experienced a decrease in their bounce rates after partnering with Division Design.
3. Enhances Your Search Engine Optimization
When it comes to designing your site, search engine optimization (SEO) is very important. Search engine optimization refers to a number of techniques you can use to improve the organic ranking of your website – and any page under it – in search results for a particular keyword. As a digital marketing agency, we understand the importance of SEO optimization. That's also why we have an extremely high client retention rate & have gained the trust of our existing clients, who rely on our experienced team members.
4. Delivers an Enhanced Mobile Experience
Mobile devices have become a popular way for people to access the Internet today. Mobile devices, nowadays, are driving a majority of the web traffic on the Internet. This is why, those websites which emphasize the importance of mobile-friendliness have given a ranking boost on the Search engines Google. Furthermore, Conversions can be improved by building a mobile-friendly website that's easy to navigate and use.
Hire a Web Design Company That Can Deliver Outcomes.
Are you looking forward to a web design company that can help to achieve results? If yes, you are visiting the right place.
Our web design company in Princeton can help you achieve your goals seamlessly. Contact our professional web design experts to ensure your Outcomes. Call 732-943-1010 to achieve what you wish.
We look forward to hearing from you.
Driving Digital Revenue For Our 1,020+ Satisfied Customers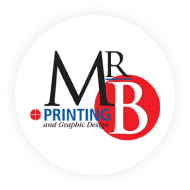 We've driven over
Leads for clients
Discover how we can help your business grow
Division Web Design did a terrific job for my website. They helped with every part of the process, including securing my domain address, server hosting, and web design. My colleagues and clients are very impressed by the website they built. They even showed me how to update my website on my own in the future. They were always responsive, courteous and enthusiastic, for a good price. I recommend them to anyone looking for web design or IT services.
Lawrence Architects
These guys are awesome. Your modern day young business owners, knowing exactly what's new and great in the market. They did an excellent job with our web design for Black Diamond billiards in Union,NJ. The owner sham is a very dedicated person, who will text call and even link up on a weekly basis to make sure all the content is up to date. There office is a hidden Gem in the heart of Rahway, stop by and you will see for yourself.
Black Diamond Billiards
Sham and his team created a sophisticated and "easy to navigate" website for my small business. In addition to being extremely efficient, they also made several revisions without making me feel like a nuisance. They helped bring my vision to life and they paid close attention to detail. Their rate is also very reasonable and they will help you out as much as they can. I would 10/10 recommend Division Web Design to anyone looking to build a awesome website with a great team to back you up.
Jasmine Camacho
Great web design and creative crew to help me rebrand my business. They pretty much went inside my head, took my visions, and made then a reality. Very great at communication as well. I was never left hanging at any point, every question was answered!
Jesse Speno
Professional and excellent service, the team here did a great job listening to what we wanted and needed, then taking the time to design and iterate on the project until we were happy. I plan on coming back to this team for numerous projects as they are a delight to work with!
Joey Arora
1.6 millions
Hours of Expertise
100+
Digital Marketing
Masters On Staff